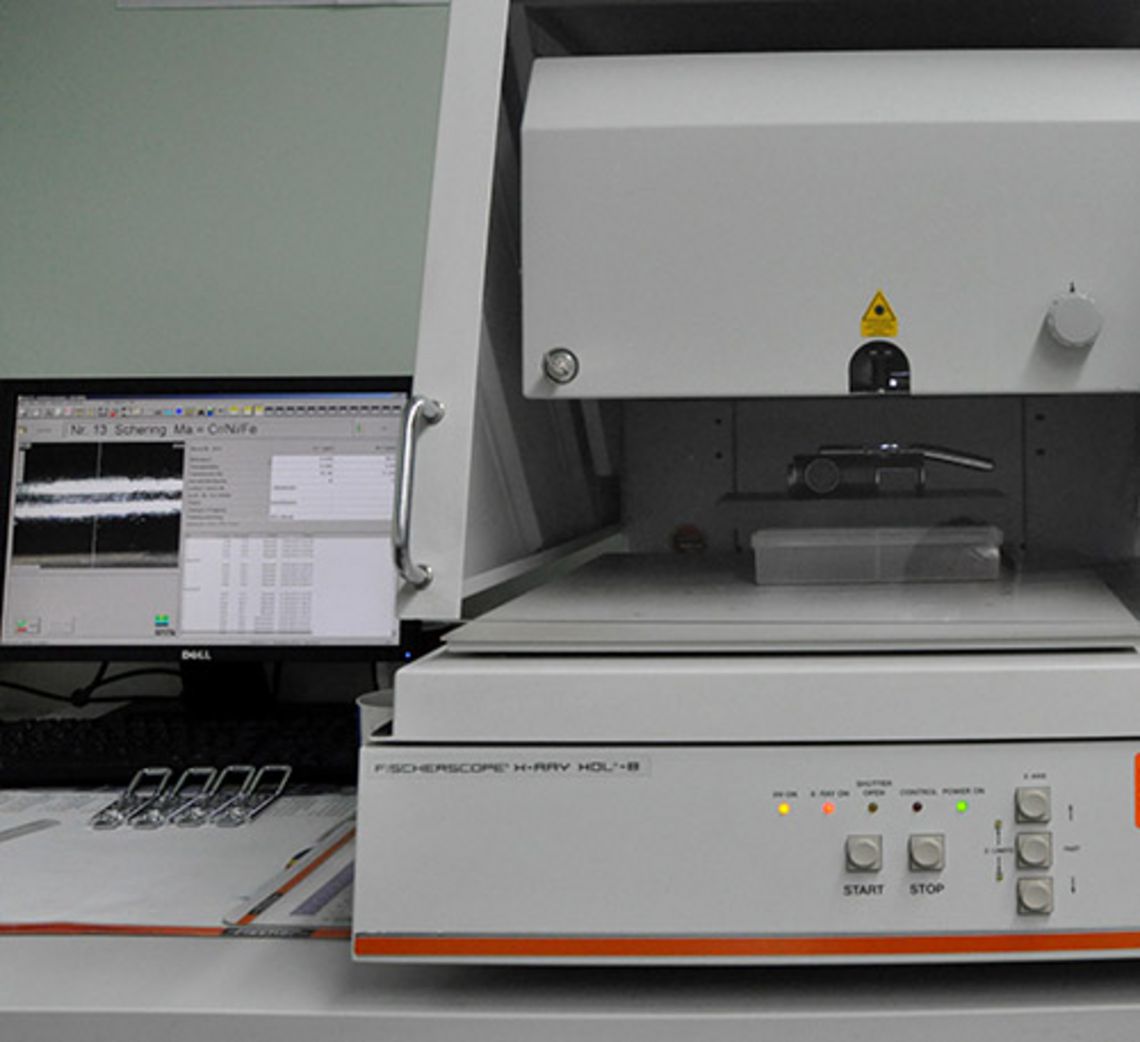 Quality testing is a very high priority in electroplating processes. It includes the ongoing analyses of bath parameters, such as acid and metal content, as well as a check of the appearance and colour of the coatings. Furthermore, upon customer request, the mbw group offers coating thickness measurements, dimensional checks and the creation of measurement logs.
In order to meet the quality requirements of our product range, the entire manufacturing process is subject to stringent testing of surface roughness, bond strength and ductility of the coatings. The testing of corrosion resistance using salt spray testing, alternating climate testing, thermal shock testing and Corrodkote testing are a matter of course for daily quality control.
Have we awakened your interest in quality services? Feel free to contact us to receive an offer tailored to your requirements.